Schedule a Live Demo of our Award Winning 401k Investment Education Technology
Granite Group Advisors provides a personalized allocation to all company employees without additional fees. We do this via our market experience and our unique technology.
We are excited to offer you a first-hand glimpse of what is possible when working with GGA. Our state-of-the-art online investment tool provides:
Investment insights and information.

Portfolio questionnaire to help employees get the proper allocation– no financial engines and no extra fees.

Access to managed portfolios with no hidden management fees.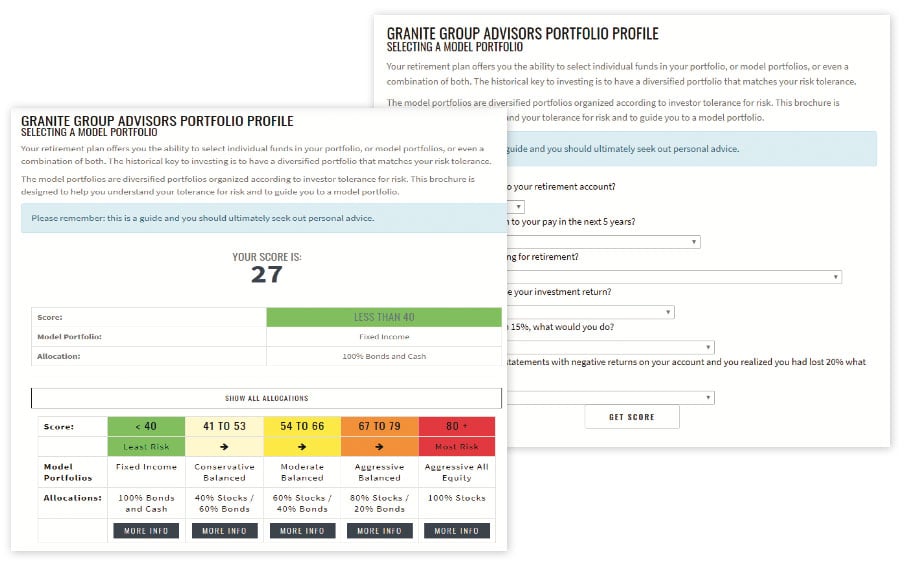 Schedule Your Demo Today!