Schedule Live Demo of our Award Winning 401k Investment Education Technology
Granite Group Advisors provides a personalized allocation to all company employees without incurring additional fees. We do this via our market experience and our unique technology.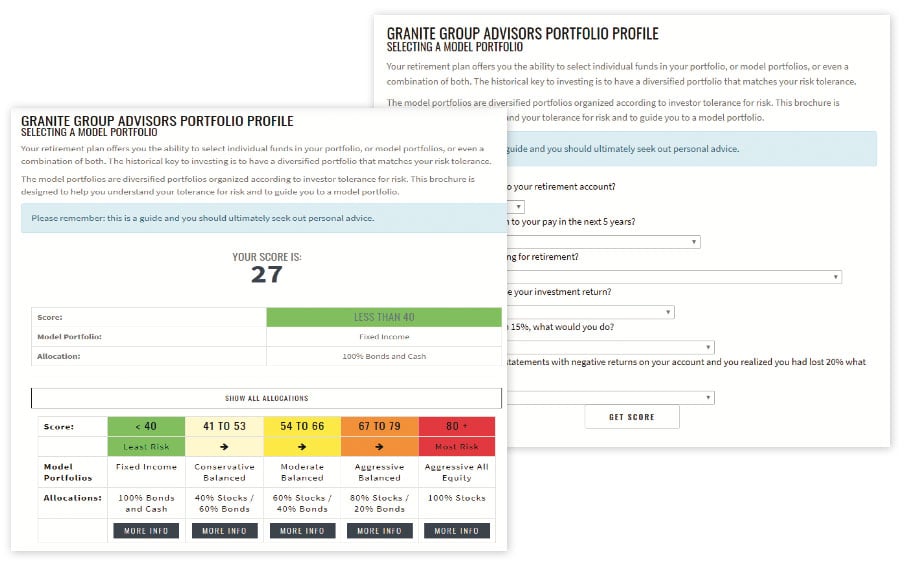 Our state-of-the-art online investment tool provides:
Investment insights and information
Portfolio questionnaire to help employees get the right allocation - no financial engines, no extra fees
Access to managed portfolios with no extra management fees
We are excited to offer you a first-hand glimpse of what is possible when working with GGA.
For a free demo, please fill out the form on this page or call 203-210-7814 today.